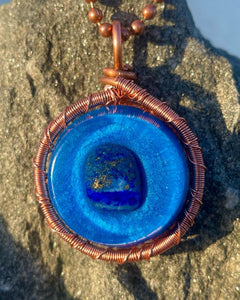 Lapis Lazuli Orgonite Amulet
Regular price
$116.00
$0.00
Unit price
per
Orgonite protects us from harmful EMFs (electromagnetic frequencies) that come from electronics and 5G towers. Orgonite is a self-operating energy transmutation device. It draws in positive ions (negative life-force energy) and transmutes them into negative ions (positive life-
force energy). This has stabilizing effects on the human bio-energy field (aura) and creates a
positive environment in it's immediate space.
---
Share this Product
---